This is the kind of crap Tony Perkins wants continue foisting on America with McCain/Palin's help.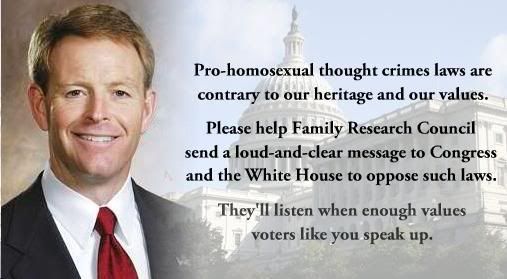 Wow. Just wow. The Dominionists, feeling full of themselves because of the selection of Palin, simply cannot help themselves. They've taken Palin's mile-wide, inch-deep celebrity as a sign that most of America wants the fundies in their wombs and bedrooms.
Beltway "Christianists" like Tony Perkins of the Family Research Council is basically calling for McCain to endorse Sarah Palin's social conservative beliefs...or else. Someone should have warned McCain that it's never enough with these people. They didn't only want the figurehead nod of a veep - they want religious right policies.