On Monday I attended the regular meeting of the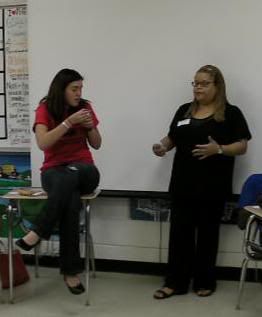 Gay-Straight-Alliance at Chapel Hill High School and it was a wonderful experience, being surrounded by so many self-aware, talented and insightful young people who were willing to share with me what life is like for them as LGBTs and allies in 2008.
I was invited by the advisor for the GSA, chemistry instructor and strong ally Alan Rissberger (known as "the Riz" to the folks). He has created a casual, comfortable and nurturing environment for the young people to share their stories. I think it's a huge testament to Rissberger and out gay social studies teacher and co-sponsor Tom Greene, that the students were able to open up to me during my visit with the group.