In Bloomingdale, IL, suspect in a first-degree murder where the gay victim was beaten with an automobile shop tool until the assailant's arm was tired has confessed --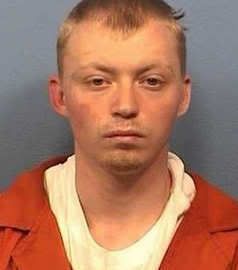 and is floating a gay panic defense.
Timothy Bailey-Woodson, 23, is accused of beating to death 53-year-old David G. Coungeris with some type of auto part during an altercation at High Tech Auto & Truck Repair at 250 S. Gary Ave. in Bloomingdale, according to DuPage County State's Attorney Joseph Birkett.

DuPage County Associate Judge Peter Ostling ordered Thursday that Bailey-Woodson be held without bond. Prosecutors had sought a $2 million bond, but labeled the suspect a flight risk. Bailey-Woodson is charged with first-degree murder.

Investigators said Bailey-Woodson would do odd jobs around the shop that his victim ran. Prosecutors told Ostling that Bailey-Woodson admitted to killing Coungeris.