The circus sideshow that was CPAC folded its tent and left Washington weeks ago.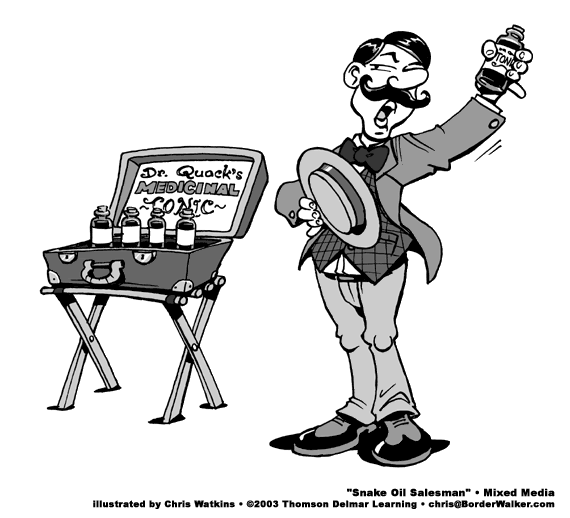 However, its apparent ringmaster and chief snake oil salesman still sweats, struts, and sobs across the "stage" of conservative media -- that medicine show never stops rolling and never stops hawking its "solutions" to Americans who are in desperate need of something to ease their economic aches and pains, and heal their political maladies.
And like the medicine shows of old, Glenn Beck -- and others like him -- peddle magical "miracle cures" that either poison directly by filling the body politic with toxic bile, or indirectly by distracting us from actual solutions, and aren't intended to "cure what ails us" so much as to make us think that we feel better even as the illness progresses. Case in point is Beck's latest attack on the very idea of social justice.