Three not-for-profit websites are tackling the massive job of making the world a more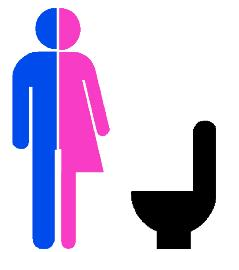 navigable place for transgender people. Want a safe place to take a leak, get hormones, or avoid annoying gendered pronouns? They got you.
Find out where to go in its always growing database of thousands of bathrooms across the country. Like a Yelp for toilets, the site's user-generated, and you can review a bathroom on several different criteria (not just whether or not it's gendered). For example, is it wheelchair accessible? Can you "stroll right in," or do you need to "act like you're shopping"? The site's expanded a lot over the last few months, going mobile-friendly and adding a "one-to-five toilet paper roll" rating system. Tools like this only work if people help out, so take a minute to add a bathroom that's treated you well.