Principal Denny Starnes from Mount Pleasant, Michigan's Sacred Heart Academy spoke Friday in front of the student body about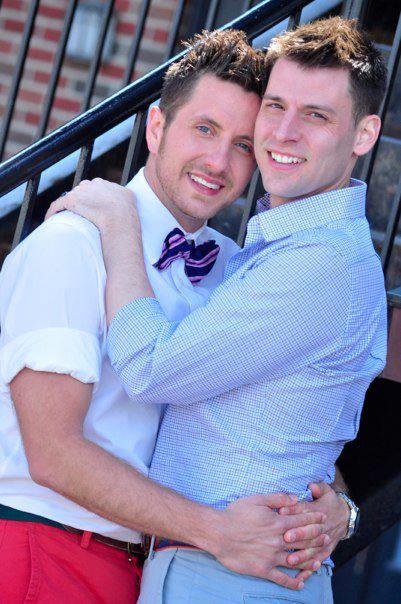 the controversial decision to uninvite Dominic Sheahan-Stahl as graduation speaker because he is gay. Sheahan-Stahl, a Sacred Heart alumni and older brother of a current graduate, was asked in the fall to give the keynote address at the May 20th graduation, but was then told he was "no longer welcome" to speak when the school and Bishop Joseph R. Cistone of the Diocese of Saginaw learned he was gay after reading on Facebook about his engagement to his partner, Nathan.
Starnes confirmed that the school and diocese were standing by their decision to bar Sheahan-Stahl from giving the keynote "Putting Faith Over Fear" at his younger brother's graduation.
During the emotional announcement, Starnes expressed personal conflict over the decision to bar Sheahan-Stahl from speaking at graduation, saying, "This is hard for me. Denny Starnes is not the diocese, not the Catholic Church. I'm torn. My family expects me to do the right thing - God bless this school for having students and parents for standing up and getting behind what they believe. It's not the same as the diocese, which I respect. They don't share the same view on outcome."
Starnes made it clear that while he did not agree with the decision of the Saginaw Diocese, his feelings were trumped by the church's teachings and the decision of Bishop Cistone, telling attendees to expect a separate announcement from the bishop's office. Along with his emotional speech, Starnes fueled speculation that he had either been fired or would quit over the issue when he told underclassman he would not be there for them in the future, saying, "Remember this message, I will not be here to remind you. If you're willing to cast first stone, think first."